The children will be able to ask the doll questions, which will send answers through an artificial intelligence
(FILES) In this February 14, 2010 file photo, a woman photographs a wall of Barbie dolls in the Mattel display at the annual Toy Fair, in New York.The new Barbie doll is "intelligent"and connected.Too connected for some privacy activists.The high-tech "Hello Barbie" doll unveiled earlier this year by toy giant Mattel and likely to hit the hit holiday children to speak and get the response from their favorite toy.But to make that happen, conversations travel over Wi-Fi networks to Internet "cloud" servers that use artificial intelligence to deliver personal reply.For the activist group Campaign for a Commercial-Free Childhood, the privacy risks of the intelligent Barbie outweigh the benefits."Children confide in dolls and reveal intimate details about their lives, but Hello Barbie will not keep those secrets," the group said in a statement November 30, 2015. AFP PHOTO/Stan Honda/AFP/STAN HONDA
The giant Mattel has launched this year the high-tech doll "Hello Barbie", which promises to become a great sales success, as it allows children to talk and get answers from their favorite toy.
The new Barbie doll is "smart" and linked via wi-fi, a question that bothers online advocacy activists.Talks travel on wi-fi networks to servers in a "cloud" that use artificial intelligence to send a personal response to children.
For the activist group "Campaign for a Commercial-Free Childhood", the risks that this Barbie pose for individual privacy are much greater than its benefits.
"The children trust their dolls and reveal intimate details of their lives, but Hello Barbie will not keep these conversations a secret," the group said in a statement.
"When Barbie's belt is pressed, everything your child says is transmitted to the servers in the"cloud,"where Mattel's technology partner, ToyTalk, stores and analyzes everything,"he says.
"ToyTalk employees and their associated companies listen to recordings of children's conversations, and ToyTalk does not even know who its partners are,"he added.
The organization also warns that Barbie may "be tempting to hackers, who through the doll can access data stored by family networks and household devices."
The consumer advocacy group also argues that this high-tech toy undermines creativity."Children should use their own initiative and creativity to hold conversations with a doll," the text says.
In contrast,"with Hello Barbie, the developers and algorithms of Mattel and ToyTalk lead the conversation, which affects the creativity in the games that is so important to the child's development."
#HellNoBarbie
The group urged parents not to buy this doll and launched an online campaign with the upg #HellNoBarbie.
Mattel did not respond to requests for comments from AFP, but ToyTalk wrote in its blog last week that the Hello Barbie project integrates"a lot of security features."
"We are not aware that anyone has been able to access the children's audio data through the wi-fi network,"the company said.
ToyTalk has ensured that security passwords are stored in an encrypted section of the doll and have no history of the conversation.
The company added that the data"are never used for advertising purposes"and that the doll is certified by the children's online privacy protection law.
To address privacy concerns, ToyTalk and Mattel have launched a bug tracking program in which researchers are rewarded if they discover, in a responsible way, potential vulnerabilities.
ToyTalk also said it hoped the new toy would heat children."Mattel and ToyTalk designed this doll because of numerous requests from children who want to talk to Barbie,"the company said.
Gallery
Security and spying fears over Wi-Fi Hello Barbie doll …
Source: businessinsider.com
Barbie ® I CAN BE…™ Dancer Doll Gift Set
Source: www.kmart.com
Barbie I Can Be Baby Sitter Playset: Toys & Games
Source: www.toysplus.com
Barbie I Can Be Paleontologist Doll
Source: www.gifttogadget.co.uk
Barbie I Can Be Pet Vet – Barbie I Can Be… Pet Vet
Source: toysblog.it
Barbie I Can Be…Babysitter
Source: www.homeshop18.com
Barbie I can Be A Fashion Photographer Doll Outfit Camera …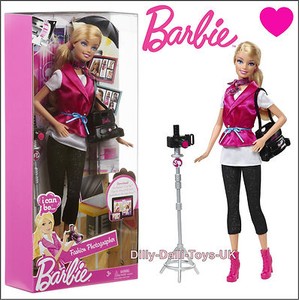 Source: www.ebay.co.uk
NEW Barbie Hello Dreamhouse 2016 Smart House
Source: www.youtube.com
Новинки Барби 2012 года из серии «Я могу стать» (I Can Be …
Source: barbieplanet.ru
Barbie I Can Be Flight Attendant (Fashion Doll) Item picture1
Source: www.1999.co.jp
I Can Be… Pet Boutique Owner Barbie Doll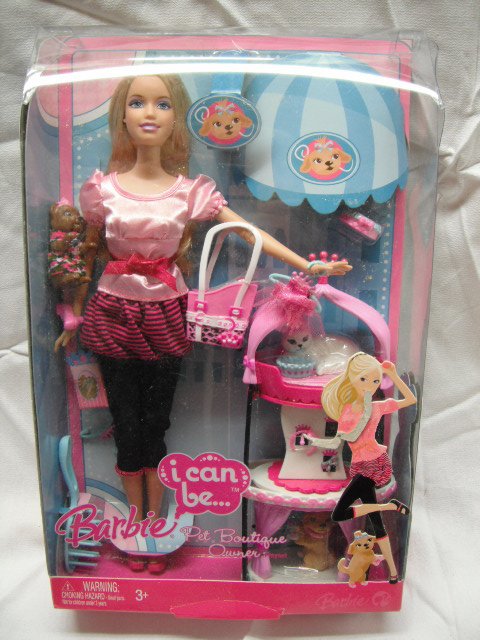 Source: www.ecrater.com
Pin Barbie I Can Be Sea World Doll on Pinterest
Source: www.picstopin.com
Pin Barbie I Can Be Giornalista Mattel T2692 on Pinterest
Source: www.picstopin.com
Barbie I Can Be Fashion Photographer Doll Just $6.99 at …
Source: www.simplisticallyliving.com
Barbie Barbie I Can Be Music Teacher Fashion Doll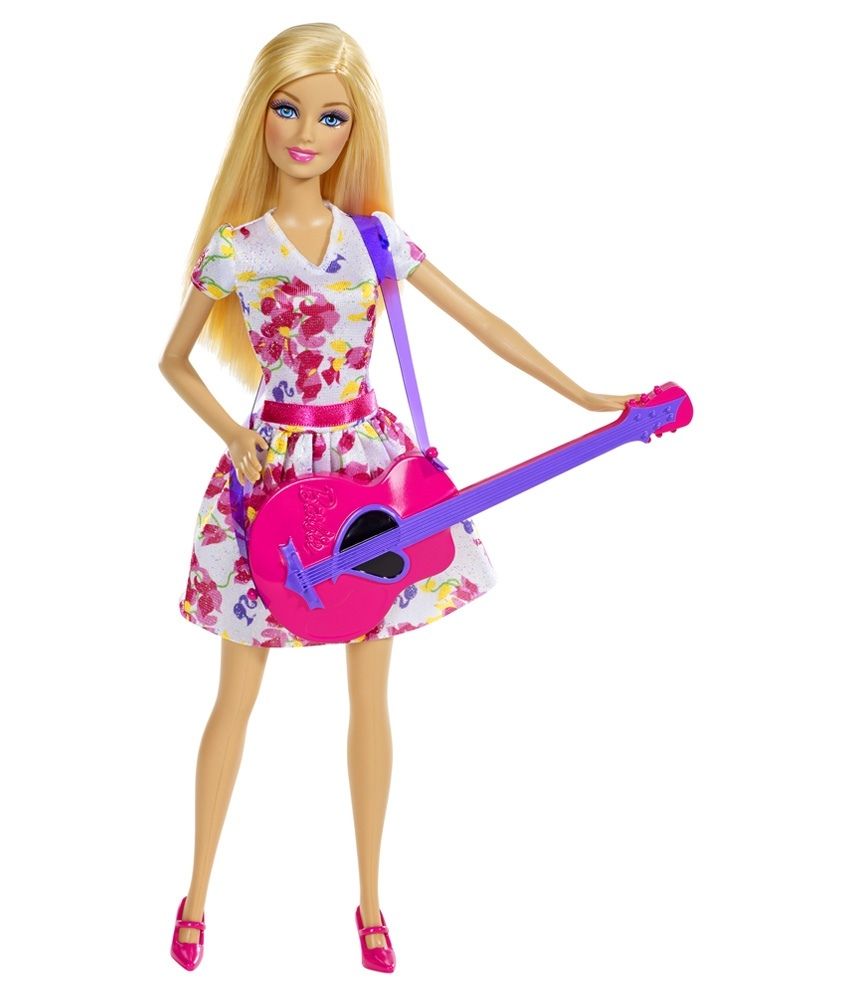 Source: www.snapdeal.com
Pin Barbie And Skipper Coloring Book 1964 on Pinterest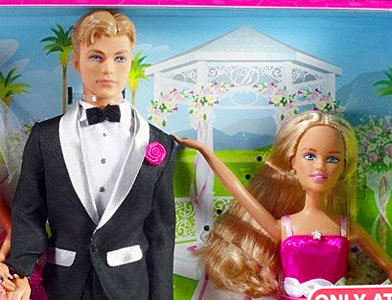 Source: www.picstopin.com
Barbie Smart Dream house Voice Activated Technological …
Source: aitoystech.com
Barbie I Can Be Gymnastics Teacher Doll Playset New
Source: www.ebay.com
Shelly Barbie For Sale
Source: www.discsandersdiscountstore.com
Barbie Now Has An Entire Smart Dream House That Responds …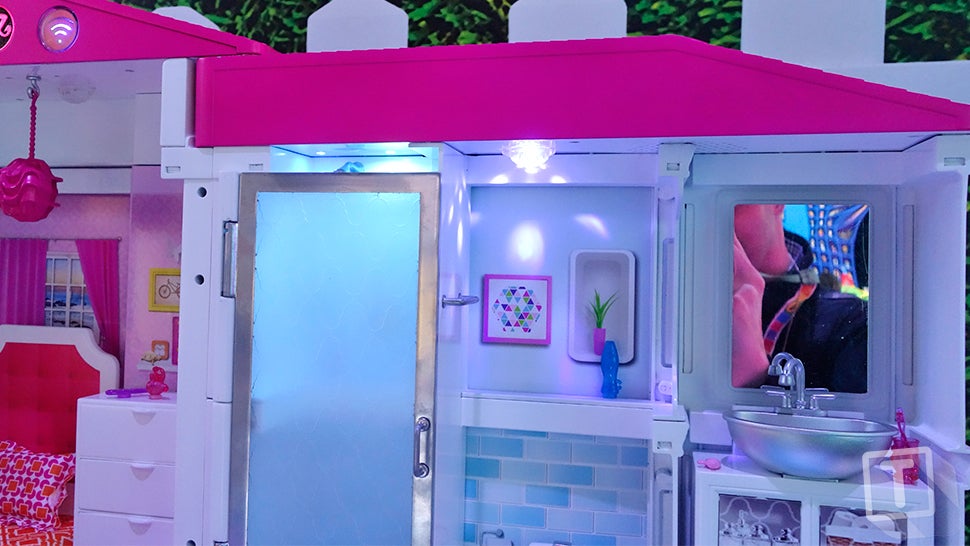 Source: www.gizmodo.com.au