The day to day FuiAcampar we receive daily emails of campers in doubt about which model to buy tent. Whenever possible we seek to answer each email and message, but with the objective of facilitating and democratizing information we decided to create this post, with indication of tents for specific uses. We hope this article is useful.
Please note: This is not a sponsored post, no brand has influence on the opinions that we have specified here, they are formed based on our own experience and knowledge and in no way represents an absolute truth. Face it, this article only as a guide and facilitator. The links are for stores that we maintain a partnership relationship.
This post on indication of tents is not fixed and will be constantly updated, especially when we meet and use new tents or when we see fit.
________________________________________
TENT for Hiker/Trekker
Tents for those who want to make tracks, crossings and camping in wilderness.
> Hiker, beginner level, without money
If you want to invest in a small and lightweight tent to make tracks, but no condition or interest to pay for a more technical equipment, consider buying a tent Falcon 2, Nautika. She is small, light and inexpensive and offers a minimum of security and comfort. This model involves 1 person + gear or two tight and people without a lot of space for equipment. For use in two people more comfortably, consider the Falcon 3.
> Hiker, beginner level, wanting to invest
If you are looking for a small and lightweight equipment to track and providing a good resistance and safety for rains and winds, consider buying a tent Everest 1, the Cheetah. This model despite being for a person can accommodate 1 person + gear or two people (couple) tight and without a lot of space for equipment, which can be outside, in the lateral avancês.
> Hiker, technical level, wanting to invest
For those who are looking to evolve, invest and buy a more technical equipment and tougher, you can face many trails, wind and rain in the most adverse situations, so consider buying a Tent Nepal, the Fit. Is one of the most expensive on the market (for use to one or two people) but who uses approves. Is the sweetheart of trekkers. This template is for two people and can accommodate 1 person + gear in comfort, or two people (more tight), but still with some space for equipment, which can also stand outside, in the lateral avancês.
> Hiker, seeking total weight reduction, for single use
If you're looking for a tent for individual use and for exclusive use on trails, one option is the 1, Bivak trails and Paths. It's really light (1.7 kg) and small (almost too much!). The constraint it is for two situations: If you are too large (it will pull tight) and if you have a phobia of small environments. She is "affectionately" called little grave, because it's really a low tent, indicated to be used only for sleeping, since you can't be sitting in it.
Or … If you want a stand a little taller, consider Mini Pack, Fit(review coming soon), which also fits that profile. She is a little taller and a little heavier (2.1 kg) that Bivak. But a problem shared by these two models is that they are not self-supporting, that is, they don't stay assembled without the espeques. But for those seeking a single tent, safely and total reduction of weight and volume these are the best options.
TENT for 1 person
> Individual, without money
If you want a tent for camping alone and is without a lot of money to invest indicated again the Falcon 2, Nautika, which is a simple tent, easy to assemble, but with a basic quality and safety which makes her a tent with a good cost-benefit. Is a model that always indicated, because is good in your proposal.
> Individual, resistant
For a person who is looking for a good and sturdy tent to go camping alone and with room for backpacking and other things, a model that we indicate is the tent 2 Quota, of trails and Paths.It is a model with full sobreteto, good resistance to wind and rain and yet with a avancê that can hold some equipment outside.
TENT for 2 People/Couple
> Couple, beginner, no money
Camping with in two people (or not) a simple and inexpensive option for those who are without money is (once again) theFalcon 3, Nautika. Is a simple tent, easy to assemble and with good cost benefit. The Falcon 3 gives an acceptable space for two people. In case you're looking for something with more space to Falcon 4, is as an option too.
> Couple, seeking heavy duty equipment
A classic tent, which has been on the market for many years and is often praised for its users is the Super Squirrel 2/3, of trails and Paths. It's a great model for a couple that seeks a sturdy tent. Room for two people and some equipment. If you want more space and comfort (especially for camping longer) consider theSuper Squirrel 4, which has similar features but is slightly larger.
or … Another very cool option for two people and without much extra space is the Quickhiker 2, of Quechua. Is a camp a little different and super tough. The problem is that it's been hard to find for sale on the site of the Decathlon. The same model also has a version for 3 people, 3 Quickhiker, which gives a little more space and that can be easier to be found.
> Couple, seeking comfort and space
An interesting model for a couple seeking comfort for camping with extra space or longer is Indy 3/4. It's a model that's been on the market for many years. Its main feature is a large avancê (great), which can be used as before or as storage space. In the new version of that model the sobreteto has lateral and frontal opening.
Family TENT
> Couple with a young son
Assuming that when the son is small he should sleep in the same room of the parents, but it takes some extra room for the "stuff" of the child, in addition to the "stuff" of camping, the model is the same as above, the tent Indy 3/4, Nautika or Indy 4/5, for those who want more space and depending on the size of the child and the space it uses.
> Couple with small children
When the couple has a child (or more) and they are no longer so small, it's very cool to have a tent with room Division. This gives to children a space of them. Just like at home, at a certain point the child to sleep in the parents ' room, in the tent the procedure can and it's healthy to be the same. A model law is Explorer 4, Nautika. She has a room on each side and a space in the middle.It's a very nice tent for a couple with young children.
Or … the Quechua has a several models of tents with rooms (some with exaggerated size), that look very interesting, but we're not going to indicate any particular model in this case for lack of practical knowledge of each of the models. But it's worth taking a look at them too.
TENT for the guys
A model of tent for camping with friends, Tent is Venus, the Cheetah. It can be found in sizes for 3, 4, 5 or 6 people. One of the advantages and her differential is the fact who has door on both sides which facilitates the logistics for when you're camping with friends, since no one needs to be passing over the other out.It is not a technical or tent that stands out by your strength, but has a minimum quality and can be considered cost-effective.
Tent with good ventilation
Find tents with good ventilation is a challenge! The vast majority of the tents in the Brazilian market fall short in this regard. In general the tents that have good ventilation have a wide screen area of mosquito netting. We underline in this regard the tent model Amazon, Nautika, who in addition to owning two open avancês, on both sides, has the sides of the screen room mosquito net, facilitating the circulation of air, just falls short by not have mosquito net screen doors.
High TENT
Sometimes we receive requests for indication of models of tents, where the person can stand. Depending on the height of the person that is a real challenge! A high tent model is Yours 6, the Cheetah which is a super big tent (up too big), but the hint that she has 2 meters high. Another model high hell is the Arizona 8/9 GT, nkt which is a tent with 2 rooms and also has that.
TENT for Indoors
Generally we do not recommend any tent like Bali, Panda, Wetland or any other "red" simply because they are single wall tents, with less than 800 mm of water column and with only 4 points. If rain passes water, wind can break, bend, etc. Are tents that do not pass safety for who goes camping, in nature, but are models we can indicate to be used in closed and controlled environments.
________________________________________
Tents that we do not recommend (for use in nature)
-No that has water less than 800 mm.
-No that does not have room and sobreteto covering at least a good part of the room.
-No that has only 4 espeques of fixing into the ground.
________________________________________
About other brands that don't quote
Echolife, Mor, Mormaii, Nord are other brands easily found on the market but that we don't normally recommend. Are working with models of market entry may leave something to be desired in some aspects that we consider basic even for those just starting out camping.Only we'd feel free to indicate some models of these brands if we used and proven some basic data. Our lack of experience with these tags is one of the reasons that lead us to not indicate.
Another reason that makes us be always with a "standing behind" with these tags is that they themselves do not disclose enough technical information for each template so we can actually understand the tent. This brand positioning not inform technical data and details on the structure makes us believe the target audience of these marks is a public, concerned with knowledge and quality of their equipment. We believe that for a real camper is not acceptable to buy a product like a tent without having extensive knowledge about what you are buying.
A tent is not a piece of equipment whose technical data are not important to be disclosed.Depending on where you're going camping to your life may depend on the security of your tent. It seems that companies do not see, or do not care about this, or what's worse is that subjulgam the camper's ability to know and analyze the technical information.
We of FuiAcampar we understand that to buy a tent you must have as much information about her (all measures mounted, packing, weight room, material sobreteto material, material of rods, espeques material, how many espeques, what is the size of espeques, how many Windows, how many binders, which the column of water, if the seams are sealed, if the sobreteto is complete , how many doors, if you have a mosquito net, screen the screen of mosquito netting, if has pockets, as is the door, how many doors has, etc.) in other words, everything … including is that we try to pass our reviews we do here on the site (and we know that there are people that access the FuiAcampar to get information about the tent, that not even the brand disseminates).
Gallery
Mountain hard wear Shifter 3 Tent buy and offers on Trekkinn
Source: www.trekkinn.com
VAUDE Campo Compact 2P buy and offers on Trekkinn
Source: www.trekkinn.com
Arpenaz Tent – 2-Man, Green
Source: www.decathlon.com.gh
Marmot Alvar 3P Red buy and offers on Trekkinn
Source: www.trekkinn.com
Here's a Sneak Peek of Maine's New Glamping Experience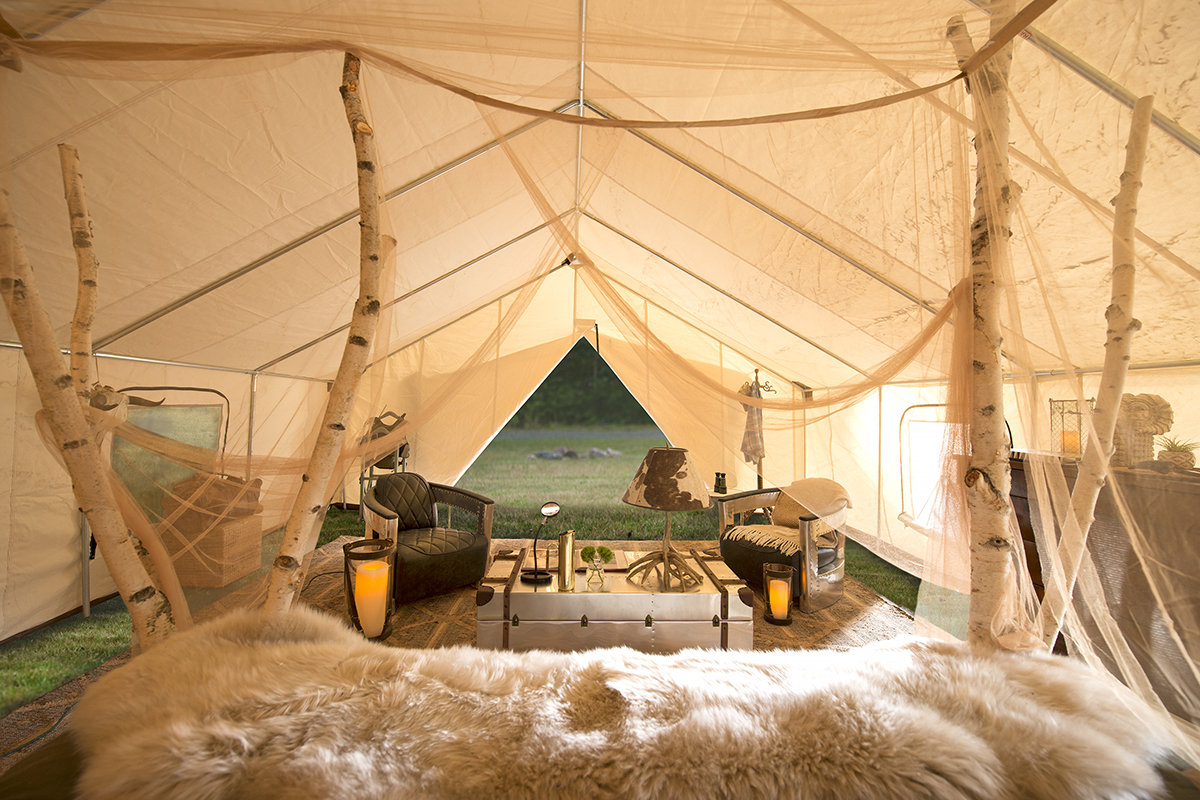 Source: www.bostonmagazine.com
Buy Hiking Tents Online In India|Arpenaz 4 Family Tent 4 …
Source: www.decathlon.in
The north face Homestead Roomy 2 buy and offers on Trekkinn
Source: www.trekkinn.com
Robens Green Cone 4 man tent tested and reviewed
Source: www.myoutdoors.co.uk
Arpenaz 2 Fresh&Black Tent – 2-Man, White
Source: www.decathlon.in
Mountain hard wear Shifter 3 Tent buy and offers on Trekkinn
Source: www.trekkinn.com
Salewa Multi Shelter II Tent buy and offers on Trekkinn
Source: www.trekkinn.com
Marmot Miwok 2P buy and offers on Trekkinn
Source: www.trekkinn.com
Black diamond Vista Brown buy and offers on Trekkinn
Source: www.trekkinn.com
3x3m, 3x6m Party Tent Marquee Canopy Popup Garden Gazebo …
Source: www.ebay.co.uk
Salewa Sierra Leone II Tent buy and offers on Trekkinn
Source: www.trekkinn.com
Salewa Multi Shelter II Tent buy and offers on Trekkinn
Source: www.trekkinn.com
VAUDE Campo Family XT 5P buy and offers on Trekkinn
Source: www.trekkinn.com
ARPENAZ 2 FRESH tent – sleeps 2
Source: www.decathlon.sg
Salewa Multi Shelter II Tent buy and offers on Trekkinn
Source: www.trekkinn.com
Salewa Alptrek III Tent buy and offers on Trekkinn
Source: www.trekkinn.com